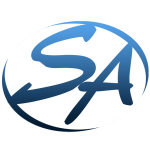 Are you like us, who don't like to overpay for stuff, and not even pay the full price? That's what everybody would like to do if they knew how. Guess what… now you know. User Shopping Assistant to buy real bargains on the website you already shop. We are adding more shops every so often.
Here is what Shopping Assistant can do for you:
When you don't want to reload the search page of the website to see if any new deals appeared, Shopping Assistant will do it for you. It will even alert you when the new bargain is posted for sale. This will allow you to quickly buy it before other people like you buy it.
Shopping assistant provides a beautiful and simple to use store browser, a search interface that allows you to find bargains without even going to the website. It works much faster and smoother than the store website itself. Plus in many cases it gives you more options and convenience than a regular website can do. No extra content or ads are loaded, but only search results you are looking for.
You can quickly add items to you Favorites list to access them later without searching again. It alerts you when your Favorite items are about to end or expire so you can make a decision to but it or not instead of forgetting about it and miss the deal.
Automatic updates provides you continues improvements without haste of remembering to check for a new version every so often.
Currently only eBay store is supported, but we will add Amazon.com, Craigslist.org and other shopping malls. Now you can save money even more, or even make money by reselling the great bargains for a bigger price and keep the profit.
So far we have received amazingly warm feedback about this applications, and this is why we are dedicated to keep improving it and adding more value to it.
Download it today completely FREE.
Screenshots
DOWNLOAD LINK WILL BE AVAILABLE SOON !!!