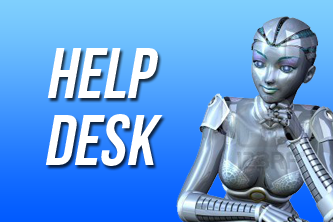 We have just finished our latest Facebook app. Its name "Artificial Help Desk" says enough about its function.  It's a simulator of a realistic live chat with a help desk representative that works for you 24/7. But it's unique in it's category because no human has to work 24/7 to assist customers. The clever robot will automatically pick the best answer to your customer's questions. If the robot is provided with enough complete answers, sometimes people don't even realize that they are chatting with a robot.
The only work you have to do is to feed the robot with questions and answers that your customers might ask about your business.
Click here to go to the app's Facebook page and install it to your page. It's completely free.